Events
Forthcoming events
2023
December 26th: Boxing Day dancing in Priddy.
2024
Saturday February 3rd: Midsomer Norton Wassail
Wednesday May 1st: Beltane Celebrations, on Glastonbury Tor from 05:30.
Saturday May 11th: Bradford-on-Avon Day of Dance
Past events
2023
Saturday October 7th: Joint Morris Organisation (JMO) Day of Dance in Bath.
Photos of all 37 sides by Dorset Morri'arty
Sunday September 17th: Priston Fair
August 10th: Dance out at the Sheppey Inn, Godney.
August 1st: Dance out at the Mendip Inn and Oakhill.
July 18th: Dance out at Old Station Inn, Hallatrow (where Cam Valley made first our public debut in 1981 and the Ring o'Bells, Hinton Blewitt.
July 11th: Dance out in Wells at The Crown (Market Place) and the White Hart (Sadler Street).
And a session at the White Hart
July 6th: Dance out at the Queen Vic, Priddy, with Mendip Morris.
Saturday June 3rd: Bath and West Show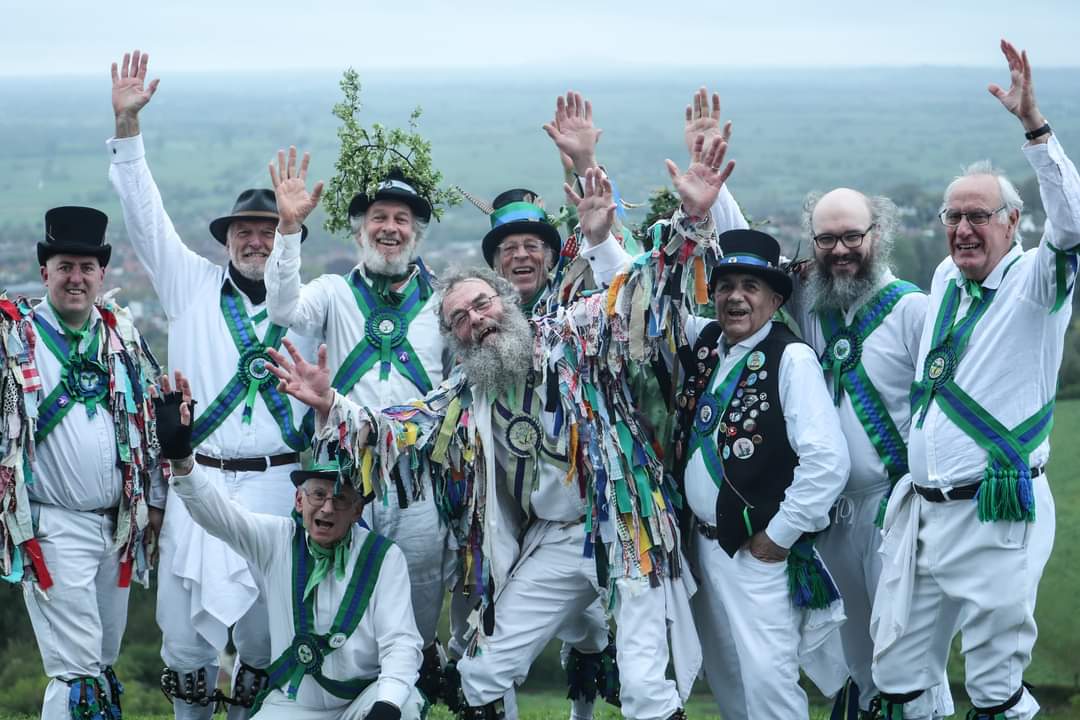 Monday May 1st: Beltane Celebrations on Glastonbury Tor at dawn (photo by Jason Bryant)
2021
Sunday September 16th: Mid-Somerset Show, Shepton Mallet
2019
Saturday October 26th: Festival of Light Celebration at Stanton Drew Standing Stones.
Trevor: "Beer and flames - what could possibly go wrong?"
2016
March 11th: Appearance in Charity Event at Wells Town Hall.
January 16th: Wassail in Pilton.
2015
Saturday/Sunday July 11th/12th: Priddy Folk Festival
2013
June: Vale of Evesham National Morris Dancing Weekend
2009-10
At Priddy Folk Festival 2010 with the belly dancers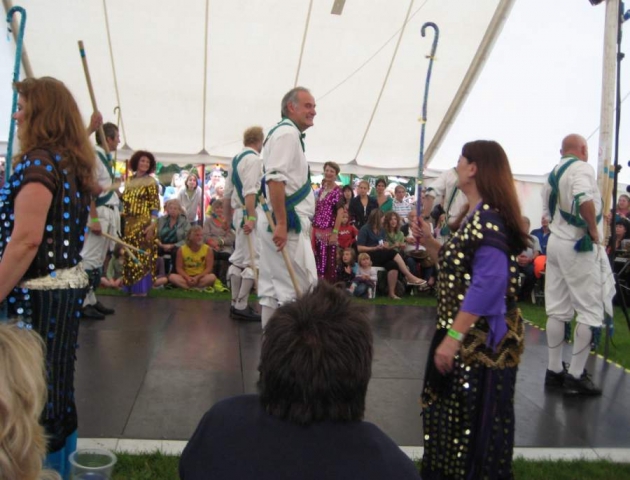 At Priddy Folk Festival 2009 with the belly dancers