News
Weddingsbury
Ben and Jo met some years ago at the Glastonbury festival. They now live in Australia, but arranged a very special wedding in Somerset on September 11th 2010. The Glastonbury theme included directions to Weddingsbury. As Ben and Jo had seen Cam Valley Morris Men dancing at the Glastonbury festival, we were invited to make a surprise appearance at the wedding festivities. Some photos are being posted here.
Ben writes:
Just wanted to say a very very big thank you to you and your group for making our wedding so special and memorable. Everybody we have spoken to since was gobsmacked by the performance and thought it was one of the highlights of the day.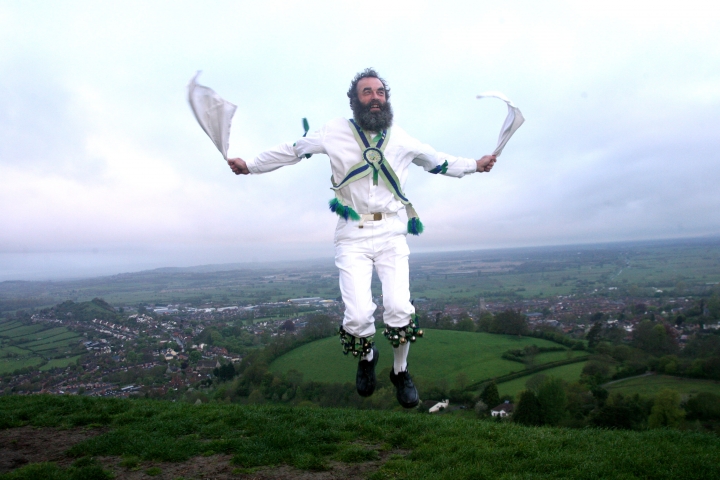 Trevor on May Day 2010 (photo by Jason Bryant)
---
A new book A year in the Life of the Mendip Hills by John and Tina Bailey has been published by The Derby Books Company, ISBN 978-1-85983-784-9.
At pages 107-109 it reports (with photographs) on the Kilmersdon Wassail in January 2010 which featured dancing by Cam Valley.